About
I've been doing handyman work for thirty years helping family, friends and neighbors. I enjoy doing this work so much that I decided that in 2018 I would turn professional and take on new clients.
I have my B.S. in Mechanical Engineering and worked in the high-tech industry most of my career. But always returning to my passion, woodworking and handyman services. I'm from Massachusetts, but left for a job in Silicon Valley for almost 20 years. I've also traveled the U.S. for over three years with my wife and cat as full-time RV'ers in our Fifth Wheel rig. So now, the next chapter has me back in Massachusetts and my next career as a professional Handyman.
I take pride in my work, and a satisfied customer. My small business depends on positive word-of-mouth advertising and perhaps you'll hire me and be my next satisfied customer.
I only will take a job I believe I can apply my skills and be proud of my work while meeting your expectations. I will answer the phone when you call, but if I do miss your call, I will respond promptly. You can contact me by phone, e-mail or text.
Jim Jackson Handyman Service guarantees that the labor portion of the work performed on its projects to be free of defects in workmanship for a period of one (1) year from the finish date.
---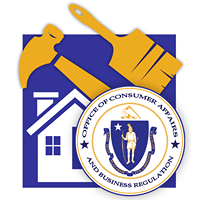 I am a registered Massachusetts Home Improvement Contractor (HIC), my registration number is 188305.
---

I am a proud lifetime member of the Association of Certified Handyman Professionals™ (ACHP). My membership number is 12374. Please view my ACHP member listing or my ACHP Certificate (pdf download).
---
I carry Handyman General Liability Insurance. You can view my Certificate of Liability Insurance by clicking here (pdf download).
---